Our Added Expertise
Skyward provides a number of other professional services, primarily focused on Department of Defense customers.
Skyward combines our mechanical, aerospace, electrical and computer engineering expertise with additional technical expertise in disciplines such as mathematics, physics, modeling & simulation, machine learning, data analysis, computer-aided design, and software development.  This breadth of capability enables Skyward to solve complex problems and provide customers with innovative solutions in many different areas.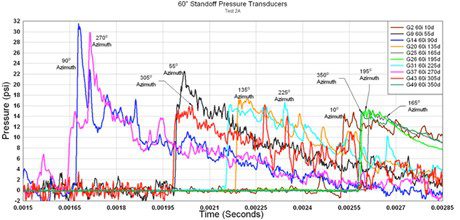 Skyward's significant combat survivability experience includes researching and preparing for vulnerability assessments of various weapon systems.  Our experience in this area includes developing critical component lists, Fault Trees, and Probability of Component Dysfunction Given a Hit (Pcd/h) Inputs.  We also perform Failure Modes and Effects Criticality Analysis (FMECA Damage Modes and Effects Analysis (DMEA).  Other survivability analysis experience includes threat characterization studies, vulnerability reduction technique analysis, battle damage assessment and repair studies, residual strength analysis, material evaluation, and more.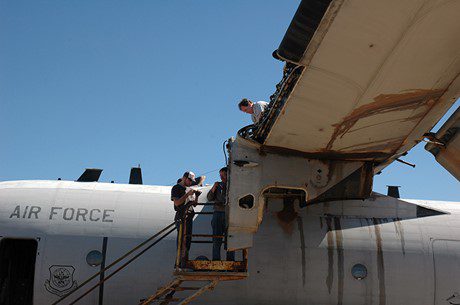 Skyward has been involved in aircraft system sustainment issues for many years.  Skyward has significant experience in Aircraft Battle Damage Repair (ABDR) or Expedient Repair.  This includes involvement of ABDR in Live Fire Test & Evaluation programs, the development of concepts to improve ABDR and ABDR training, developing material to upgrade ABDR manuals, and the development of a Roadmap for ABDR technology.  Skyward's personnel also have experience in non-destructive inspection (NDI) techniques to perform damage assessment of composite materials and for evaluating advanced repair techniques.
Skyward's 3D scanning/metrology and reverse engineering capability can assist customers with a number of issues related to sustainment, including Diminishing Manufacturing Sources and Material Shortages (DMSMS). Skyward can assist with creating Interface Control Drawings (ICDs) from parts and tooling, when original drawings do not exist or are not available electronically.  Skyward can assist in creating 3D parts by reverse engineering the original part through 3D scanning, even enabling 3D printing of the original part.  Please see our 3D Services page for more information.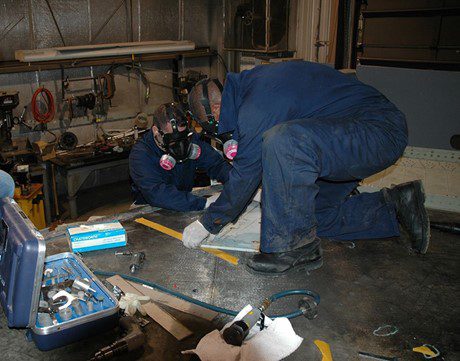 Skyward uses modeling & simulation (M&S) to complement test and evaluation in performing vulnerability analyses.  Skyward uses M&S to perform pretest predictions, analyze test fixtures, analyze test safety precautions, reduce required numbers of tests, perform Design of Experiments (DOE) analysis, feed machine learning databases, and simulate complex problems.  Skyward can perform vulnerability and lethality assessments using tools such as Fast Shotline Generator (FASTGEN), VulnView (FASTGEN geometry viewer), Computation of Vulnerable Area Tool (COVART), MGED (geometry editor for BRL-CAD), BRL-CAD and Endgame Framework.  Skyward can perform shotline analysis using tools such as Fast Air Target Encounter PENetration (FATEPEN) and Projectile Penetration (ProjPen) Model.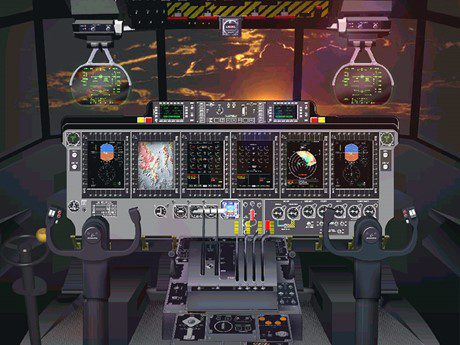 Skyward provides direct professional support to Department of Defense acquisition program offices, including Integrated Master Scheduler and a broad range of administrative support.  This support assists product and project managers ensure supported weapon systems meet schedule, cost and performance requirements.  Skyward currently assists the Army Program Executive Office Ground Combat Systems at Detroit Arsenal, Warren, Michigan.  Systems supported include Mounted Armored Vehicles (MAV), Armored Multi-Purpose Vehicle (AMPV), Robotic Combat Vehicles (RCV), and Main Battle Tank Systems (MBTS).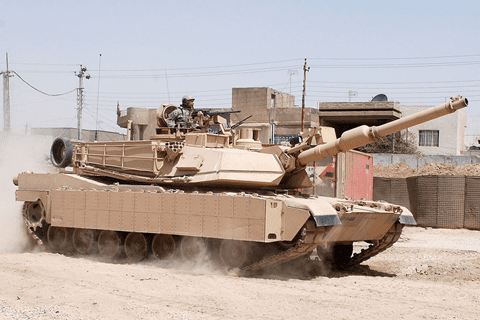 Skyward engineers have many years of systems engineering experience, primarily focused in the development of DoD Weapons Systems.  This experience gathered within industry during developmental programs and through Government Systems Engineering and Technical Assistance (SETA) support can be utilized to offer customers systems engineering expertise through a variety of contract vehicles.  The support may include test and evaluation strategy, Analysis of Alternatives (AoA), trade studies, requirements analysis and allocation, compliance tracking, design reviews, safety and environmental engineering, specification development, and risk analysis.