Enables more effective, faster, and lower cost solutions
Skyward can create high-fidelity dynamic simulations and custom simulation work flows, including simulations with fluid-structure interaction, parametric and topological optimization, thermal, and acoustic components for your process or product.
Support government and private industry
Validate high-fidelity dynamic simulations
Custom simulation workflows
Get More Value from Testing
Skyward can perform pretest predictions directed by Design of Experiments to select optimal test parameters and key measurement locations. validate models and simulations using test results, and perform post-test simulations to maximize the value derived from expensive testing.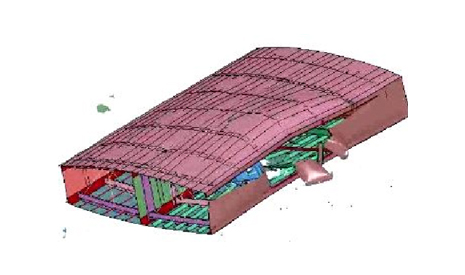 Live fire test & evaluation (LS-DYNA)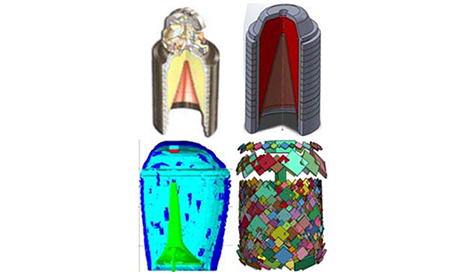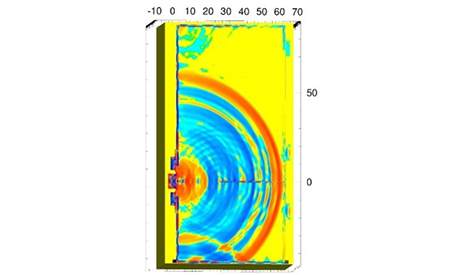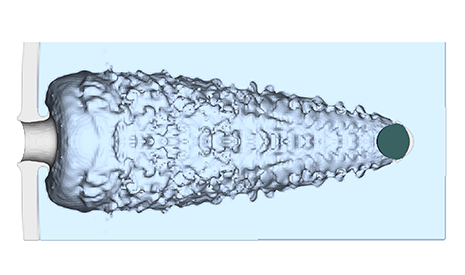 Fluid Structure Interaction (CTH)
Design Simulation Assistance
Can't afford a dedicated FEA team, expensive simulation software, or are lacking expertise with a particular type of simulation? Skyward can collaborate during the design phase of your product to verify the desired performance and reduce the design cycle time.

Structural Troubleshooting
If your product is failing or not working as well as expected, Skyward can use testing and simulation to investigate design issues and recommend affordable design changes.
Below is an example of Skyward's structural troubleshooting efforts, which combines our 3D design and finite element analysis digital engineering capabilities; the result is our product solution for a vibro-acoustic problem encountered by the U.S. Navy.
Skyward is helping our U.S. Navy customer improve the vibro-acoustic response of the HGU-68/P flight helmet
Characterizing the noise and vibration issue on the E-2D Advance Hawkeye aircraft using a comprehensive finite element analysis and test & evaluation process

Designing a retrofit solution for current helmets

Designing a new helmet using composite tailoring
Individual warfighter cognitive performance and situational awareness are critical to pilot/crew member mission effectiveness.  Noise and vibration issues, such as those associated with the E-2D Advanced Hawkeye HGU-68/P flight helmet in operational environments, can result in extreme fatigue and decreased pilot performance.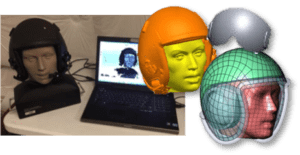 Skyward has developed tailored noise attenuation and vibration suppression solutions to improve the vibro-acoustic response of the HGU-68/P helmet without affecting impact and penetration capability. Skyward leveraged in-house expertise in 3D scanning, reverse engineering, finite element analysis, engineering design, and test & evaluation, and teamed with strategic partner test and analysis organizations, to implement multi-disciplinary design optimization.  A path was developed for the Navy to mitigate the noise/vibration issues plaguing E-2D pilots and crew members and potentially limit long-term hearing loss.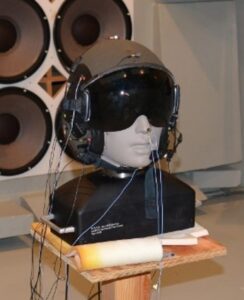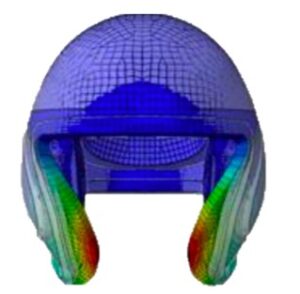 Skyward's test and analysis process offers a unique capability for government and commercial entities seeking to control vibro-acoustic issues, while retaining an ability to meet other requirements. Skyward can pinpoint the problem areas and use composite tailoring solutions to offer a broad range of solutions to future customers.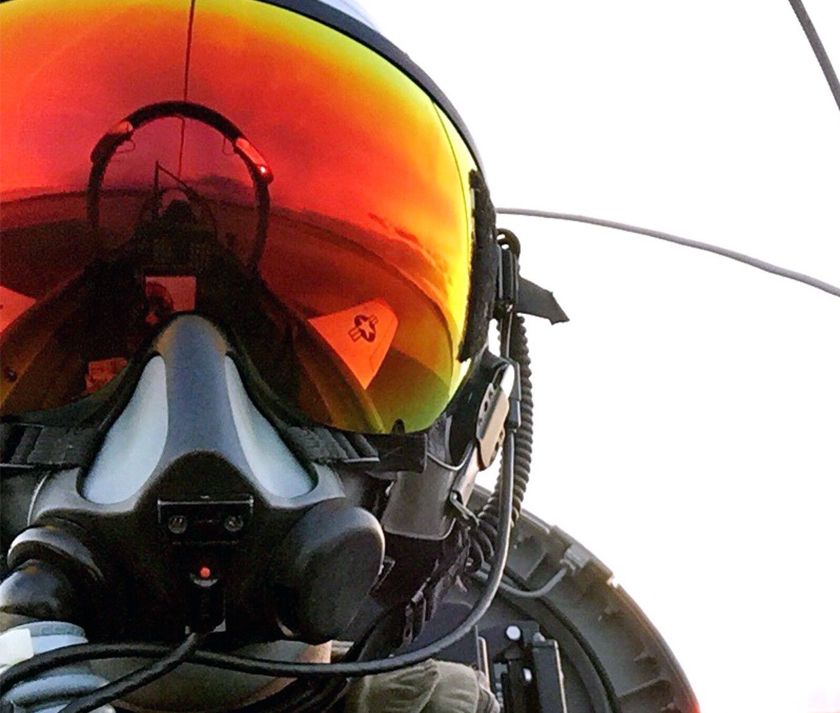 Re-Engineer Products for Improved Performance
Does your product need improved performance? Skyward can perform parametric or topological optimization to reduce weight, improve strength, and reduce cost.
Custom Analysis Tools and Simulation Workflows
If your analysis workflow is cumbersome or costly, Skyward can create a custom workflow or tools to help you get more affordable answers.